Our Dedicated Development team offers organizations a perfect blend of technology services from coding, development, testing, infrastructure services to deploy large IT projects and efficient support for ongoing projects. Our years of diversified experience with stringent processes and complicated requirements have enabled our clients with a dexterous team of IT professionals who solves all complex gaps ensuring qualitative deliveries and smoother engagement between Onshore and Offshore teams located in the UK as well as at other global locations.
36

Countries Clients Served
Dedicated Development Team Services
Our services facilitate clients to flex resources as per the needs to develop best in breed technology solutions
Staff Augmentation
Get access to On-demand resources for business-critical needs by augmenting the workforce with third-party experts to transform the conventional way of business operations. Accelerate your growth path utilizing our dedicated team and their capabilities to empower the software development needs with full integrity, scalability and imagination.
Dedicated Development Team
Tap on the potential of core business competencies by hiring top-notch talents from third-party experts to cater to the software development needs of clients effectively. Our dedicated development team in London consists of a huge pool of experienced project managers, business analysts, adroit software developers and QA analysts that help you pave a progressive path ahead.
Why Dedicated Development Team
Explore a wide array of business benefits offered by contracting to a dedicated development team
Faster Resource Availability
Expand business capability by collaborating with a large pool of technology wizards including software developers, solution architects, analysts, team leads and Project managers. We ensure complete accountability, control and confidentiality in developed projects with robust support and no data breach.
Focus on Core Business
Amplify in-house strategic business plans by collaborating with TatvaSoft London to simultaneously manage software development needs and focus purely on core business competencies. We consider each detailed requirement of the client on software development and offer scalable and sustainable solutions that allow them to stay ahead in the market.
Cost-Effective and Flexible Solution
Convenience to scale up and down resources as per the need to accelerate the pace of projects without compromising quality or increasing budget on hiring and infrastructure. The dedicated team of software engineers at TatvaSoft UK manages all fundamental shifts of the market by providing real-time solutions for businesses to grow without any hitches.
Larger Technology Pool
Staying abreast with every technology change, we perform periodic hiring of resources and upgrade existing resource skill sets to stand by changing market demands. Our software developers have a fount of knowledge and expertise with the latest tools, techniques and methodologies to effortlessly meet the unique business needs of clients.
Dedicated Development Team Case Studies
Hiring our dedicated development team for mission-critical software projects has given a boost to our global clients. Take a look at our portfolios.
Street Lights Management
Our Client, a leading provider of Light & Control System collaborated with TatvaSoft to maintain and operate Street lights and related lighting equipment operations by designing a modern tech-savvy software solution. Our integrated street light management detects motion and sensor-based events and manages the whole lightning model with our proven high-end device-connected network.
View Case Study
Forex Solution
Modern online Forex platform for businesses to effectively manage foreign trade and exchange of assets in terms of global currencies and trading and information sharing platform for improved business decisions and faster quotation options. We developed a reliable and secure platform with 24*7 live support and varied telephonic support guidance in multilingual access.
View Case Study
Fleet Management System
.NET
Logistics & Transportation
Using our enhanced software development solution, TatvaSoft created a Fleet management application for our client to easily optimize regular operations. This integrated system for customer data management is a complete solution for logistics operations to keep track of all activities, notify users with automatic processes for better productivity and transparent communication.
View Case Study
Technology Stack

Backend
.NET
Node
Ruby on Rails
Java
PHP

Front End

Database
SQL Server
Elasticsearch
MongoDB
Oracle
PosgreSQL
MySQL
Cassandra
Dynamo

Mobility
iOS
React Native
Xamarin
Android
Flutter

Cloud & DevOps
Amazon Web Services
Jenkins
Kubernetes
Google Cloud
Docker
Azure

Testing
Katalon Studio
Apache JMeter
Postman
OWASP ZAP
Selenium
TestRail
BrowserStack
JIRA

Others
SharePoint
Power BI
BizTalk
Apache Kafka
Industries We Serve
Our best-suited custom software services and technical prowess surmount the client's expectations from all the segments, be it in the ideation phase for start-ups or a medium-scale business tapping on growth opportunities or enterprises continuously pacing up with market dynamics.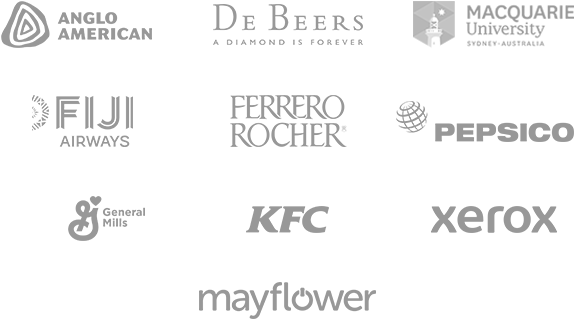 Why TatvaSoft?
Constructive Strategy
We embrace technology in every phase of development and promise to offer modern app development facilities with a strategic plan of action.
Scalable Business Engagement
Accelerate time to market by entrusting the capabilities of high-skilled and proficient developers and collaborate with them for all types of projects and services.
Systematic Hiring
We help businesses to streamline their processes by accelerating on boarding processes with new hires introduced within the organization to improve productivity.
Data-driven Decisions
Through our tech-enabled and data-driven strategies, we have a proven domain experience to transform the business objectives into practice.
Business-Friendly Hiring Models
Take business to next level by hiring our expert developers on monthly or fixed-priced models.
Dedicated Team
Fixed Price Model
Dedicated Team
Hire Team
Requirement discussion and team proposition
Evaluation and team finalization
Dedicated team hiring and engagement
Project Development
Agile and Lean software development
Project milestones & bi-weekly sprint designs
Iterative development and feedback
Project Delivery
Cloud and DevOps integration
Manual / Automated testing
Reliable and Flexible delivery
Fixed Price Model
Project Requirements
Requirement gathering and gap analysis
Time and cost estimation
Project agreement signing
Project Development
Agile and Lean software development
Project milestones & bi-weekly sprint designs
Iterative development and feedback
Project Delivery
Cloud and DevOps integration
Manual / Automated testing
Reliable and Flexible delivery
Hire a dedicated team of Dedicated Developers
Leverage the resourcefulness and technical capability in comprehending clients challenge and converting into a cutting-edge solution
Flawless Design
Recreate digital experience with creativity and design thinking approach
Effective Code
Apply the best-fit technology framework and codes for unique business requirements.
Easy Communication
Seamless communication with the team for daily records and updates.
Dedicated Development FAQs
Do you re-use code?

Definitely No! We don't re-use the code that we have specifically used in your project.

How do I possess ownership of my project?

You will have the complete ownership and we're strictly following our NDA policies

Where is TatvaSoft UK based in? Since how many years your company in the development business?

We have offices in USA, UK, Australia, Canada and India. We have got 21+ years of IT experience.

What is your developer's core expertise?

Our expert software developers have in-depth knowledge and extensive experience in all the top-notch technologies.

Will dedicated developers work according to my timezone?

Yes, They will work according to timezone which will be suitable for both of us. You can contact our business development team to know more about the hiring details.

How do your developers maintain the project's quality standards?

Our developers give attention to all the details so that software can run flawlessly in order to maintain the quality standards

What kind of tools do your developers use for project management?

Our developers are competent with JIRA and Slack for collaboration with clients. We are also open to any specific tool according to the client.
Global Presence
TatvaSoft UK has arched its global presence with international offices across five leading countries including the US, UK, Canada, Australia and India with our specialists mastering various technologies.
Contact Us