TatvaSoft extends its knowledge and experience in Microsoft powered SharePoint development services by developing apps that can be easily shared, synced and managed. We have smartly combined our efforts and capabilities to offer businesses new ideas, enhance accessibility and offer a wide range of collaborative third-party tools that manage your SharePoint sites, share documents, workflows and important processes. As a leading Microsoft SharePoint development company, our team of SharePoint developers, architects and consultants are well-versed with this technology and offer benefits to businesses in terms of higher collaboration, communication, integration, and teamwork.
36

Countries Clients Served
SharePoint Development Services
We offer a variety of SharePoint Development services that cater effectively to customized business needs and convert their challenges into solutions.
SharePoint Development and Consulting
Our team of SharePoint developers are competent and skilled to provide business advice to companies for new application development or implementing SharePoint services by addressing incremental business needs.
SharePoint Migration
Upscale your business by moving all your content and existing solutions residing in your existing SharePoint or File Share to an updated version or SharePoint online and make them stable, faster, and cost-effective.
SharePoint HealthCheck
SharePoint consulting allows you to use SharePoint HealthCheck methodology to identify the health of your developed app. You can also manage the overall state of performance, eliminate flaws and prevent security threats.
Business Process Automation and Workflow Development
Accelerate your business functions by automating mundane tasks using our SharePoint development services and strategically take the business forward which concurrently enhance performance and improve business productivity.
SharePoint Integration Services
Build a unified platform to integrate disparate systems like ERP, CRM, and similar other database systems by using SharePoint integration Services for seamless interaction and collaboration between apps.
SharePoint Managed Services
Consistent technical support and monitoring to resolve SharePoint business challenges by offering SharePoint Solutions for seamless hosting, licensing, improving features, stability, and performance.
SharePoint Branding and Design Services
Create innovative and unique branding strategies by designing exclusive Intranet with interactive UI designs utilizing the skills of SharePoint developers to meet client's expectations.
Hybrid Architecture
Build a resilient architecture by bringing together SharePoint on-premises and cloud-based apps like OneDrive, Office 365, or SharePoint portals on a single hybrid architecture for better accessibility and business continuity.
Office 365 & SharePoint Online
Utilize the potential of Office 365 in enriching the users and businesses to manage their documents, spreadsheets, presentations, and other essential documents on a unified platform.
SharePoint Development Case Studies
As a leading SharePoint development company, we are determined to offer the highest level of customer satisfaction with our products. Take a glimpse at how we cater to clients at different geographies.
Organ Transplant Care
Our client is a leading healthcare service provider who approached TatvaSoft to develop an innovative Organ Management System app that stores information about organs for doctors and healthcare companies to aptly match patients in need of organs and give necessary treatment. Our SharePoint app is scalable and user-friendly with a dashboard that audits and validates information easily.
View Case Study
Corporate Learning
TatvaSoft developed a self-guiding and training solution for a charitable federation client whose business is to proclaim justice internationally in aspects such as social justice, gender equity, and poverty eradication. Our industry standard approach uses a centralized system to serve both consumers and state enterprises with integrated channels to exchange information.
View Case Study
Airway Intranet
Sharepoint
Travel & Hospitality
Maximized Profitability for our client who is a leading provider of airway services by developing an app using SharePoint app development facility that would manage multiple business units with services such as eforms for workflow approval, knowledge hub, power BI reporting, social media integration and other facilities on this integrated intranet platform.
View Case Study
SharePoint Development Experience
We provide full life cycle SharePoint Development services from architecture design, development, and maintenance to upgradation.
Advanced SharePoint Development
We offer SharePoint development services to businesses to establish a smooth and transparent communication within organization and with clients.
Custom SharePoint Application based on client requirement
Business Intelligence Solutions
SaaS based application development
SharePoint Migration / Up-gradation
Office 365 application Development, Customization and Integration
PowerApp Functionality Development
Content Migration using Tools - Sharegate, Metalogix, MetaVis
SharePoint Consulting & Managed Services
Enterprise Collaboration Solution with Multi-level Workflow and dynamic business rules
Implemented SharePoint Solutions with BI Capabilities using Reports, Charts, and Graphs
Technology Stack

SharePoint
SharePoint Server
Office 365

Database

Power Platform
Power Automate
Power Apps
Power BI
Power Virtual Agent

Microsoft Azure
Active Directory
Function
App Service
Azure Storage

Other Frameworks
React
TypeScript
Node
jQuery
C#

Testing
Selenium
Katalon Test Studio
Test Rail
Apache JMeter
OWASP ZAP
BrowserStack
Postman

Project Management Tool
Jira
Slack
Trello
Microsoft Team
Industries We Serve
Our best-suited custom software services and technical prowess surmount the client's expectations from all the segments, be it in the ideation phase for start-ups or a medium-scale business tapping on growth opportunities or enterprises continuously pacing up with market dynamics.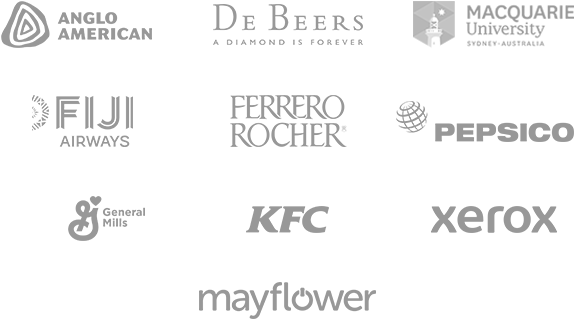 Why TatvaSoft?
Robust Architecture
We focus on building a strong base for apps by developing SharePoint solutions that emphasize creating a robust architecture, sustainability and scalability.
Proven Expertise
Our broad experience and proven expertise in catering to multiple businesses have built a foundation of trust among clients to leverage our advanced software services.
Agility and Responsiveness
Our hassle-free and agile approach has ensured clients with a reliable and secure software development partner and a key accelerator of their business growth.
Scalable Business Engagement
We seamlessly combine the talent of our skilled resources and technology expertise for a convenient and scalable method of business engagement.
Business-Friendly Hiring Models
Take business to the next level by hiring our expert SharePoint developers on monthly or fixed-priced models.
Dedicated Team
Fixed Price Model
Dedicated Team
Hire Team
Requirement discussion and team proposition
Evaluation and team finalization
Dedicated team hiring and engagement
Project Development
Agile and Lean software development
Project milestones & bi-weekly sprint designs
Iterative development and feedback
Project Delivery
Cloud and DevOps integration
Manual / Automated testing
Reliable and Flexible delivery
Fixed Price Model
Project Requirements
Requirement gathering and gap analysis
Time and cost estimation
Project agreement signing
Project Development
Agile and Lean software development
Project milestones & bi-weekly sprint designs
Iterative development and feedback
Project Delivery
Cloud and DevOps integration
Manual / Automated testing
Reliable and Flexible delivery
Hire a dedicated team of SharePoint Developers
Leverage the resourcefulness and technical capability in comprehending clients challenge and converting into a cutting-edge solution
Flawless Design
Recreate digital experience with creativity and design thinking approach
Effective Code
Apply the best-fit technology framework and codes for unique business requirements.
Easy Communication
Seamless communication with the team for daily records and updates.
SharePoint Development FAQs
Is SharePoint the right solution for your business?

Yes, to store, organize, access, and share the data and information, SharePoint is the most reliable and very secure solution. It's most popular across the globe for collaboration and document management systems. We'll help you to design customized master pages, site templates, custom web parts and page layouts that include dynamic features and unique navigation.

What Kinds of SharePoint Services does your company offer?

We offer various types of SharePoint services like SharePoint development and consulting, business process and work-flow management, SharePoint migration and integration services, and other SharePoint Managed services.

How Do We Gather Requirements for your SharePoint development projects?

For our SharePoint development projects, we spend adequate time with our clients to understand and analyze their needs, gather requirements, map SharePoint site structure, and guide them towards a SharePoint implementation that will be perfect for your business.

How do we support your SharePoint project with Hosting and Infrastructure?

Based on your SharePoint Project plan we do offer various kinds of support from basic network setups to some comprehensive hosting solution.

Do you Focus on User Experience?

Absolutely. We do focus on both aspects at a time - UX and SharePoint design.

Do you re-use code?

Definitely No! We don't re-use the code that we have specifically used in any project.

Do you have a service level agreement in place?

Yes, before initializing a project, we strictly sign an NDA Policy that will build trust between both the parties and ensure a smooth business engagement
Global Presence
TatvaSoft UK is a leading Microsoft SharePoint Development Company that has arched its global presence with international offices across five leading countries including the US, UK, Canada, Australia and India with our specialists mastering various technologies.
Contact Us