Design and develop robust and high performing mobile apps using Xamarin framework. As a leading Xamarin app development company, we provide an integrated platform to develop compatible cross platform apps ensuring speedy performance for multiple operating systems like Android, iOS, and Windows. Our Xamarin app developers are adept to build mobile apps with C# shared codebase, prefabricated UI controls, myriad of distinct tools, features and design appealing UI that guarantees streamlined, responsive and robust applications.
36

Countries Clients Served
Xamarin Development Services
Our all-inclusive Xamarin Development services have given a boost to multiple businesses by developing high-performing and robust cross platform apps.
Xamarin Mobile App Development Consulting
We offer step-by-step assistance and consultation using our substantial experience in full-stack development for a user-intuitive, & dynamic Xamarin mobile and web applications that improve business reach and app performance.
Xamarin Application Design & Development
Smart and indigenous Xamarin app developers at TatvaSoft UK apply their special skills and expertise in custom native app development for iOS and Android using .NET and Platform-specific interfaces.
UI/UX Design
Utilize in-built layouts and frames to create user-centric and UI-intensive, rich applications for different platforms such as Android, iOS and Windows-based applications with faster turnaround time and instant customizations.
Backend Engineering
Embrace our Xamarin app development services to create powerful backend operations, improve data accessibility and security which results in business-friendly mobile apps with easy data synchronization, third party integration and a variety of plugins.
Team Augmentation
Empower your business with highly skilled Xamarin app developers to enhance your organizational capability in Xamarin cross platform App development services that aids business with improved services, enhanced productivity and satisfied customers.
Testing and Maintenance
Leverage the Xamarin test cloud features with TatvaSoft UK to rapidly test applications and also get benefitted from post-development services like upgradation, overall monitoring and app modernization for maintenance and application optimization.
Xamarin Development Case Studies
Our excellent services in Xamarin cross platform app development has provided benefits to global businesses. Take a look at our case studies.
Renewable Energy Credit Trading
TatvaSoft UK, as a leading Xamarin mobile app development company, created a robust and scalable trading platform for our leading digital technology company to help registered solar retailers in managing their daily operations, manage installation and trade STC's effortlessly. Tap below to know how this cost-effective solution efficiently looks after all trading, streamline overall management and significantly improve processes.
View Case Study
Xamarin Development Experience
We at TatvaSoft offer nothing but the best Xamarin cross platform app development services.
Advanced Xamarin Apps
We specialize in offering advanced Xamarin mobile apps to build compatible, cross-platform and custom configurable mobile applications.
Custom Xamarin applications
Cross-platform development with iOS/Android SDK
Enterprise application with deployment
Mobile ERP, POS and M-commerce
Augmented Reality apps
SaaS-based extensible application development
Social networking app with instant messaging, video and voice
Online Audio / Video Streaming Android and iOS Apps
Technology Stack

Backend
.NET
Java
PHP
Node
Ruby on Rails

Front End

Database
SQLite
Realm
CoreData
Firebase

DevOps

Testing
Appium
Katalon Test Studio
BrowserStack

Project Management Tools
Jira
Slack
Trello
Microsoft Team
Industries We Serve
Our best-suited custom software services and technical prowess surmount the client's expectations from all the segments, be it in the ideation phase for start-ups or a medium-scale business tapping on growth opportunities or enterprises continuously pacing up with market dynamics.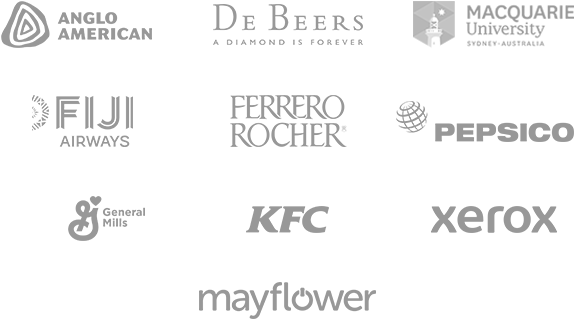 Why TatvaSoft?
Constructive Strategy
We embrace technology in every phase of development and promise to offer modern cross platform app development facilities with a strategic plan of action.
Scalable Business Engagement
Accelerate time to market by entrusting the capabilities of high-skilled and proficient Xamarin developers and collaborate with them for all types of projects and services.
Systematic Hiring
We help businesses to streamline their processes by accelerating on boarding processes with new hires introduced within the company to improve productivity.
Data-driven Decisions
Through our tech-enabled and data-driven strategies, we have a proven domain experience to transform the business objectives into practice.
Business-Friendly Hiring Models
Take business to the next level by hiring our expert Xamarin developers on monthly or fixed-priced models.
Dedicated Team
Fixed Price Model
Dedicated Team
Hire Team
Requirement discussion and team proposition
Evaluation and team finalization
Dedicated team hiring and engagement
Project Development
Agile and Lean software development
Project milestones & bi-weekly sprint designs
Iterative development and feedback
Project Delivery
Cloud and DevOps integration
Manual / Automated testing
Reliable and Flexible delivery
Fixed Price Model
Project Requirements
Requirement gathering and gap analysis
Time and cost estimation
Project agreement signing
Project Development
Agile and Lean software development
Project milestones & bi-weekly sprint designs
Iterative development and feedback
Project Delivery
Cloud and DevOps integration
Manual / Automated testing
Reliable and Flexible delivery
Hire a dedicated team of Xamarin Developers
Leverage the resourcefulness and technical capability in comprehending clients challenge and converting into a cutting-edge Xamarin development solution
Flawless Design
Recreate digital experience with creativity and design thinking approach
Effective Code
Apply the best-fit technology framework and codes for unique business needs.
Easy Communication
Seamless communication with the team for daily records and updates.
Xamarin Development FAQs
How much experience do your Xamarin developers carry?

At TatvaSoft, our Xamarin developers have an average of 4+ years of experience in the industry. You can hire Xamarin developers part-time or full-time as per your requirements.

Is Xamarin a good choice?

Yes, Xamarin is a cost and time-efficient framework for Cross-platform mobile application development.

What are the Xamarin framework advantages?

Xamarin is a free, cross-platform, and open-house Microsoft framework that can be used on multiple platforms. Xamarin advantages includes the native user interfaces, benefits of C#, native APIs integration, code sharing app logic, and Rapid mobile app development.

Do you provide after-support and maintenance?

Yes, we provide after-support and maintenance depending on your package.

Do you reuse code?

Definitely No! We don't re-use the code that we have specifically used in any project.

Do you have a service level agreement in place?

Yes, We do have. Also, we do strictly follow NDA Policy.

Can you develop a Xamarin app for any industry?

Yes, Our professional developers can develop Xamarin apps for any industry as per the requirement.
Global Presence
TatvaSoft UK has arched its global presence with international offices across five leading countries including the US, UK, Canada, Australia and India with our specialists mastering various technologies.
Contact Us