Changing technology advancement demands eCommerce business owners stay ahead with competitive business offerings. We help you improve the eCommerce experience for customers and build a fully-functional eCommerce application that has the capability to seamlessly navigate, continuously integrate with third-party apps, improve the load time of websites and offer interactive UI that enhances the overall virtual shopping experience. TatvaSoft- a leading ecommerce development company upholds strong domain expertise in building cutting-edge ecommerce apps with increased agility, scalability and robustness.
36

Countries Clients Served
eCommerce Development Services
Convert your business product ideas to reality with our wide-ranging product-engineering services in London.
UI/UX Design
Craft the best UI/UX strategy using a design thinking approach to develop applications that are intuitive, user-friendly and futuristic. Tatvasoft's team of creative UI/UX designers and developers create innovative, highly responsive applications to increase customer engagement, conversion rates, traffic and generate sales.
Online Store
TatvaSoft UK provides an app-agnostic virtual online store experience by developing applications that have interactive UI/ UX, hassle-free payment options, drop shipping facilities and other facilities to enhance user experience. As a leading e-commerce development company, we transform business complexity into seamless high performing apps.
B2B Portals
Expedite the process of collaboration by uniting all the business stakeholders from suppliers, distributors, wholesalers, manufacturers and other contributors on a single platform. Through our ecommerce web development services, we have assisted clients to optimally manage multi-channel global trade, create a transparent partnership with traders all across the world.
MarketPlaces
Adopt a mobile-first approach to create a virtual marketplace as a one-stop solution for multiple stakeholders from global markets across the UK and other regions. We develop customized applications by enabling multilingual and multi-currency facilities for businesses to trade easily and for buyers and sellers to concede on the same parameters.
Consulting and Strategy
We, at TatvaSoft UK, shape business ideas into cutting edge business solutions by extracting information from each customer interaction and providing consulting based on customer experience, latest technology and business workflow and patterns. Our understanding of market-shifts helps us develop apps that are futuristic, resilient and secure.
eCommerce Mobile Apps
Upscale developed eCommerce applications by facilitating businesses with mobility and feature-rich apps that enhance the virtual mobile shopping experience. TatvaSoft UK offers seamless integration with third-party apps, mobile payment processing framework, easy navigation and mobile responsive ecommerce catalogs.
eCommerce Development Case Studies
Uncover our capability of developing diversified ecommerce apps for our clients from various domains and different scales of businesses. Take a look at our portfolios.
Online Nutrition Store
Magento
Retail & Ecommerce
Expanded HealthCare Client's business by developing an online food portal of dietary supplements, vitamins, health capsules and sportsperson's healthy diet plans. With the enablement of this ecommerce application, the client was able to have early access to competitive pricing, authentic quality brands, a carefully selected wide range of products, and a top-notch fitness experience.
View Case Study
Building Material Store
Magento
Retail & Ecommerce
Grow and expand the conventional business store into a fully-functional ecommerce platform that trades building materials with the demolition and ‌renovation of buildings in hand. Know how TatvaSoft developed a Magento-based platform that offers sustainable business results with robust backend architecture and intuitive frontend experience.
View Case Study
Food Delivery App
Magento
Retail & Ecommerce
Our internet-first approach helped a Retail and Ecommerce Giant to develop a Food-delivery application that manages multiple restaurants, users and orders. Explore how TatvaSoft professionals developed a fully-fledged app with online -ordering, menu scanning, payment options and real-time management for all types of stakeholders from customers, restaurants and admins.
View Case Study
Industries We Serve
Our best-suited custom software services and technical prowess surmount the client's expectations from all the segments, be it in the ideation phase for start-ups or a medium-scale business tapping on growth opportunities or enterprises continuously pacing up with market dynamics.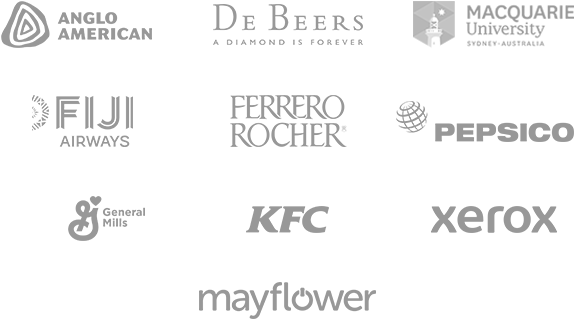 Why TatvaSoft?
Robust Architecture
We focus on building a strong base for apps by developing solutions that emphasize creating a robust architecture, sustainability and scalability.
Proven Expertise
Our broad experience and proven expertise in catering to multiple businesses have built a foundation of trust among clients to leverage our advanced software services.
Agility and Responsiveness
Our hassle-free and agile approach have ensured clients with a reliable and secure software development partner and a key accelerator of their business growth.
Scalable Business Engagement
We seamlessly combine the talent of our skilled resources and technology expertise for a convenient and scalable method of business engagement.
Business-Friendly Hiring Models
Take business to next level by hiring our expert developers on monthly or fixed-priced models.
Dedicated Team
Fixed Price Model
Dedicated Team
Hire Team
Requirement discussion and team proposition
Evaluation and team finalization
Dedicated team hiring and engagement
Project Development
Agile and Lean software development
Project milestones & bi-weekly sprint designs
Iterative development and feedback
Project Delivery
Cloud and DevOps integration
Manual / Automated testing
Reliable and Flexible delivery
Fixed Price Model
Project Requirements
Requirement gathering and gap analysis
Time and cost estimation
Project agreement signing
Project Development
Agile and Lean software development
Project milestones & bi-weekly sprint designs
Iterative development and feedback
Project Delivery
Cloud and DevOps integration
Manual / Automated testing
Reliable and Flexible delivery
Hire a dedicated team of eCommerce Developers
Leverage the resourcefulness and technical capability in comprehending clients challenge and converting into a cutting-edge solution
Flawless Design
Recreate digital experience with creativity and design thinking approach
Effective Code
Apply the best-fit technology framework and codes for unique business requirements.
Easy Communication
Seamless communication with the team for daily records and updates.
Ecommerce Development FAQs
What platform do you use for ecommerce website development?

We majorly use Magento and Shopify for our ecommerce development. However, there are many emerging open source eCommerce platforms available these days in various technologies. We can adapt to client's choice.

Can I see some of the ecommerce websites you have developed?

Yes. Please visit Portfolio section to view different projects we have done including ecommerce websites.

Who will enter products once site is built?

Once the site is built, our team will help you enter all the products into the website. All you need to do is to furnish us with product details like image name, product name, description, pricing etc in the form of excel or csv and our ecommerce software developers will upload them programmatically.

How much do the payment gateways charge for credit card transactions?

There are different payment gateway providers in market. Based on the country, they charge different rates for online sales.

Can I provide website design?

Yes if you have the designs ready, you can share it with us and we will integrate it into the ecommerce website.

What about gift cards and loyalty points in ecommerce website?

Gift cards and loyalty points are generally inbuilt features in most of the ecommerce platforms and can be enabled or disabled by changing settings.

Why choose TatvaSoft as preferred ecommerce development company?

TatvaSoft is a CMMi 3 company with strong expertise into custom web & mobile development services. We have dedicated ecommerce department working on various platforms like Magento, Shopify, WooCommerce, Oxid etc. since 2001. We have successfully delivered more than 50 ecommerce websites to various industry clients. We are one of the biggest free magento2 plugins developer with over 40 plugins on market place.

What is Ecommerce?

Ecommerce also known as electronic commerce or internet commerce is nothing but online trading of goods and services. It covers all the aspects of operating a business online.

How much does an ecommerce website cost?

Cost for a basic ecommerce website development starts from $2000. Cost may increase depending on customizations and functionalities required to be integrated.

Does it work on mobile ?

Yes. We develop responsive website which works on wide range of mobile and tablet devices having different resolutions.

Can I make a mobile app?

Yes. We can integrate app with mobile store for seamless management.
Global Presence
TatvaSoft UK has arched its global presence with international offices across five leading countries including the US, UK, Canada, Australia and India with our specialists mastering various technologies.
Contact Us