With Microsoft BizTalk Solutions, enterprises can create multi-feature applications by automating processes that support integration, updates and amplify overall operations. By understanding diversified business needs, Microsoft powered BizTalk application offers a special service in managing and integrating processes between disparate systems. BizTalk promises to offer optimum performance using its tools like BRE, BAM and SSO to support business requirements, design, implementation, run logic to control processes and develop apps that are high performing and stead-fast.
36

Countries Clients Served
BizTalk Services
Our comprehensive BizTalk development services are capable of making legacy applications smooth and flawless using BizTalk Server and integration services.
Enterprise Application Integration
Our high-skilled BizTalk developers adapt out-of-the box thinking to convert legacy applications using BizTalk server and application integration services to automatically manage processes between disparate applications.
Development of Custom Port and Adapters
As a BizTalk development company, we understand the technology and develop tailor-made ports and adaptors for transmitting messages from source to destination that excludes the adaptors involved in transport.
Development of Schemas, Maps and Orchestrations
Harness the power of TatvaSoft UK's BizTalk development services to design maps, schemas, artefacts, orchestration and pipelines with unique and customized components.
BizTalk Application Support
TatvaSoft UK's BizTalk support services provide you with consistent support throughout the development life-cycle from application ideation, development, monitoring and analysis for enhanced app performance and stability.
Cloud Implementation
We help businesses take advantage of different cloud environments using BizTalk which establishes a strong connection between diverse environments applications to make them functional as per the latest standards.
Migration Services
Our BizTalk experts ensure maximum performance of apps and migrate accordingly to platforms like Azure-based IPAAS (Integration platform as a service) for enhanced compatibility and accessibility in cross-environments.
BizTalk Case Studies
Our BizTalk services promise superior app performance and our in-house experts are determined to offer higher customer satisfaction and success rates. Take a look at our client portfolios.
Media Distribution and Aggregation Platform
BizTalk
Media & Entertainment
We channelized the Media and Entertainment industry by creating an aggregated web portal to effectively distribute their media, update, store, track and provide access to a variety of audiences. This automated application allows content owners to search, update, and sell their content easily in today's dynamic market with aided benefits such as multi-tier pricing and accelerated revenue streams.
View Case Study
Forex Solution
TatvaSoft created a modern forex platform for businesses to effectively manage foreign trade and exchange of assets in multiple global currencies, trade and share information for improved business decisions and faster quotation options. We developed a reliable and secure platform with dedicated 24*7 live support and varied telephonic support guidance in multiple languages.
View Case Study
Global Logistics Solution
BizTalk
Travel & Hospitality
As a leading BizTalk development company, Tatvasoft create an innovative, high-performing and automated freight management solution to eliminate paperwork, improve efficiency and adhere to compliance rules and enable mobility among all its users from brokers, importers, exporters, freight forwarders, and de-consolidators through a centralized and accessible platform.
View Case Study
BizTalk Consulting Experience
We deliver smooth and flawless business process automation and integration within and between organizations by using BizTalk.
BizTalk Development Services
Using the latest in BizTalk technology, we deliver high-end, effective and automated solutions.
Custom BizTalk application development
BizTalk Mapping, Orchestration
BizTalk extension creation and modification
EDI and HIPAA Solutions
BizTalk cloud integration
Complex Schema Generation
Business Activity Monitoring
SWIFT Accelerator: Assembler and Disassembler
End-to-end port and adapter development
BizTalk Middleware Deployment
Technology Stack

Framework & Languages
.NET
.NET Core
ASP.net
C#
VB.net

Connectivity

Database

Deployment

Architecture
MVC
MVP
MVVM
Microservices

Products
Biztalk Server
Sharepoint Server
Office 365
Power BI

Testing

Project Management Tools
Jira
Slack
Trello
Microsoft Team
Industries We Serve
Our best-suited custom software services and technical prowess surmount the client's expectations from all the segments, be it in the ideation phase for start-ups or a medium-scale business tapping on growth opportunities or enterprises continuously pacing up with market dynamics.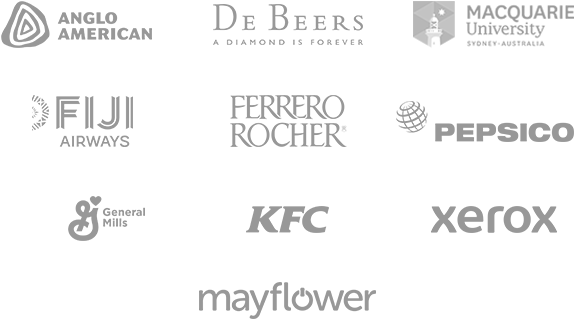 Why TatvaSoft?
Robust Architecture
We adopt a pragmatic approach where businesses are benefited from robust design and development making the app sustainable in changing market dynamics.
Proven Expertise
Our work speaks louder in words. Our dexterous team of software professionals is adept with robust technical knowledge to deliver sturdy solutions.
Agility and Responsiveness
At TatvaSoft, we offer clients an effective communication platform for them to collaborate effectively with the development teams and create a win-win strategy for their app.
Scalable Business Engagement
Accelerate time to market by entrusting the capabilities of high-skilled and proficient developers and collaborate with them for all types of projects and services.
Business-Friendly Hiring Models
Take business to next level by hiring our expert developers on monthly or fixed-priced models.
Dedicated Team
Fixed Price Model
Dedicated Team
Hire Team
Requirement discussion and team proposition
Evaluation and team finalization
Dedicated team hiring and engagement
Project Development
Agile and Lean software development
Project milestones & bi-weekly sprint designs
Iterative development and feedback
Project Delivery
Cloud and DevOps integration
Manual / Automated testing
Reliable and Flexible delivery
Fixed Price Model
Project Requirements
Requirement gathering and gap analysis
Time and cost estimation
Project agreement signing
Project Development
Agile and Lean software development
Project milestones & bi-weekly sprint designs
Iterative development and feedback
Project Delivery
Cloud and DevOps integration
Manual / Automated testing
Reliable and Flexible delivery
Hire a dedicated team of BizTalk Developers
Leverage the resourcefulness and technical capability in comprehending clients challenge and converting into a cutting-edge solution
Flawless Design
Recreate digital experience with creativity and design thinking approach
Effective Code
Apply the best-fit technology framework and codes for unique business requirements.
Easy Communication
Seamless communication with the team for daily records and updates.
BizTalk FAQs
Why we are using BizTalk?

In Simple words, BizTalk allows applications to talk to each other. It is a message based integration tool. It's a business process management server from Microsoft that enables large enterprises to automate and integrate the business processes.

Which version of BizTalk do you use in Development?

We are using the latest BizTalk Server 2016 and BizTalk Server 2020 for the development

What do you mean by Adaptor in BizTalk?

In BizTalk, Adapter is a Software component that enables you to send and receive messages within the server.

What is the cost of the BizTalk Server?

The cost estimation depends on your project requirement. Please contact us for more information on cost estimation.

What are the benefits of using BizTalk for your business?

BizTalk is a useful tool for businesses and departments of a business to interact and automate business processes. You can contact our IT specialists at TatvaSoft about how you can integrate BizTalk into your unique business processes and systems.

Which Microsoft platforms are supported by the latest BizTalk Server 2020?

Following Microsoft platforms are supported by BizTalk server 2020: Visual Studio 2019, Windows Server 2019, Windows Server 2016, Windows 10, SQL Server 2019, SQL Server 2017, SQL Server 2016, Office 2019, Office 2016

Which type of companies using BizTalk?

Small, medium and large size companies are using BizTalk as per their needs whether its public sector or private sector company
Global Presence
TatvaSoft UK has arched its global presence with international offices across five leading countries including the US, UK, Canada, Australia and India with our specialists mastering various technologies.
Contact Us