Leverage the expert team of RoR developers to implement server-side web-based customized and robust new-edge applications with the power of Ruby programming that has fewer codes and more collection of tools & utilities. TatvaSoft UK holds an upper hand in Ruby on Rails creating applications that are functionally advanced and compatible across all devices with consistent app performance, faster development and deployment. We empower apps with agile methodology with unlimited usage of free library tools called ruby gems for a scalable and persistent application.
36

Countries Clients Served
RoR Development Services
Shape up your apps using RoR development framework that offers a wide variety of features for businesses to build tailor-made apps.
API Development and Integration
Our extensive understanding of the Ruby on Rails framework allows users to develop custom app optimization, integration, development, deployment and maintenance using API programming for sustainable and fully-functional apps.
Custom RoR Development
Our RoR development services cater effectively to unique business needs by creating apps using Ruby on Rails framework that operates as per custom Rail-based methodology resulting in apps that are agile, scalable and robust.
Third-Party Integration
Head start to build powerful apps with stronger architecture development, resilient features and hassle-free integration with third-party apps and virtual APIs including SOAP API facilities.
RoR Migration
As an experienced RoR development company, we make apps that are compatible across platforms and environments so that the apps can be easily migrated along with being integrative, deployable and high-performing using the Ruby on Rails framework.
Dedicated RoR Team
Capitalize on TatvaSoft's dedicated team of high-skilled RoR developers, designers and architects to develop apps that are business-friendly, sturdy, and secured using unique libraries like Ruby gems and Rails modules.
Maintenance and Support
Embrace the latest technology within apps by consistently upgrading, optimizing and maintaining apps for longer sustainability using TatvaSoft UK's domain expertise and proficiency in RoR framework development.
RoR Development Case Studies
Explore our successful business strategies in RoR development through our client portfolios from varied industries and geographies.
eLearning System
TatvaSoft proposed an e-learning approach to a UK-based customer, a licensed supplier of instructional technology solutions. Using the Ruby on Rails platform for stable and sustainability management, we have created a cutting-edge e-learning program. Our approach has helped organizations optimize their management through this application, handle various partners and boost sales.
View Case Study
Medical Record Management System
Utilizing the cutting-edge technology of Ruby on Rails architecture, TatvaSoft developed and upgraded the market platform for our US-based healthcare service provider. An immersive solution with innovative features has been developed by TatvaSoft to help healthcare providers accurately view the medical condition of the patient, offer tailored treatment, and improve optimal health performance.
View Case Study
RoR Development Experience
Our prolonged experience in catering varied business domains ensures consistent delivery at every step of the application development lifecycle.
Advanced RoR Applications
Ruby on Rails dynamism has enabled us to offer modern and integrated services with additional features and less complexity.
Custom Web development
SaaS-based application development
Custom Mobile Apps development
Enterprise modernization
ROR CMS development
Staff Augmentation
Innovative RoR installation & development solutions
ROR Widget and Plug-in development
ecommerce application development
ROR Integration Solutions
Technology Stack

Framework & Libraries

Front End
React
Angular
jQuery
Bootstrap

Database

Project Management Tools
Jira
Slack
Trello
Microsoft Team

Deployment

Testing
Selenium
Katalon Test Studio
Test Rail
Apache JMeter
OWASP ZAP
BrowserStack
Postman

Caching
Industries We Serve
Our best-suited custom software services and technical prowess surmount the client's expectations from all the segments, be it in the ideation phase for start-ups or a medium-scale business tapping on growth opportunities or enterprises continuously pacing up with market dynamics.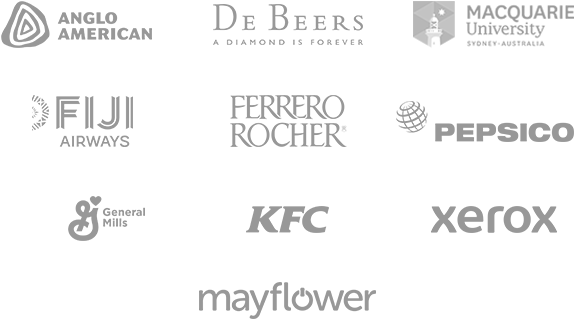 Why TatvaSoft?
Constructive Strategy
We drive businesses with modern technology solutions using our smart approach that quickly incorporates advanced features in our app with best-fit technology.
Scalable Business Engagement
We seamlessly combine the talent of our skilled resources and technology expertise for a convenient and scalable method of business engagement.
On-Demand IT staff
We augment business skills by adding the capabilities of our skilled workforce as per the need of business to accelerate growth and gain a competitive edge.
Data-driven Decisions
We have a progressive outlook towards development strategies, generated using data-driven values that offer impeccable results with customized software solutions.
Business-Friendly Hiring Models
Take business to next level by hiring our expert developers on monthly or fixed-priced models.
Dedicated Team
Fixed Price Model
Dedicated Team
Hire Team
Requirement discussion and team proposition
Evaluation and team finalization
Dedicated team hiring and engagement
Project Development
Agile and Lean software development
Project milestones & bi-weekly sprint designs
Iterative development and feedback
Project Delivery
Cloud and DevOps integration
Manual / Automated testing
Reliable and Flexible delivery
Fixed Price Model
Project Requirements
Requirement gathering and gap analysis
Time and cost estimation
Project agreement signing
Project Development
Agile and Lean software development
Project milestones & bi-weekly sprint designs
Iterative development and feedback
Project Delivery
Cloud and DevOps integration
Manual / Automated testing
Reliable and Flexible delivery
Hire a dedicated team of RoR Developers
Leverage the resourcefulness and technical capability in comprehending clients challenge and converting into a cutting-edge solution
Flawless Design
Recreate digital experience with creativity and design thinking approach
Effective Code
Apply the best-fit technology framework and codes for unique business requirements.
Easy Communication
Seamless communication with the team for daily records and updates.
RoR Development FAQs
Can you integrate a payment gateway with ROR Development?

Yes, As per your requirement of ROR Project. We can integrate different types of payment gateways like Paypal, Stripe and many other

Can you tell the cost estimation for the Ruby on Rails development project?

The development cost solely depends on the basis of platform and tools used, number of resources, and developer experience, etc. Contact our sales team to get a quote.

What type of software we can build on ROR?

We can develop from a simple website to complex web applications as well as eCommerce sites as per your business needs.

What kind of tools do you use for project management?

We generally use JIRA and Slack for collaboration between our team clients. If any clients have a specific preference for any tools, we are open to it.

Do you have service level agreement in place?

Yes, We do have. Also, we do strictly follow NDA Policy.
Global Presence
TatvaSoft UK has arched its global presence with international offices across five leading countries including the US, UK, Canada, Australia and India with our specialists mastering various technologies.
Contact Us