By virtue of delivering excellence, we empower enterprises with iOS app development services and enable them to explore the vast market of mobile application development utilizing our skill to develop apps for iPad, iPhone and other iOS-based devices. As a leading iPhone app development company, we understand the platform in-depth and address all the complexities swiftly to transform your business ideas into state-of-art applications. Our pioneering iOS app development services assist businesses in every single step making the right use of tools and technology stack for diversified industries.
36

Countries Clients Served
iOS Development Services
We have a vast variety of iOS app development services to overcome all overarching business challenges and seamlessly manage iOS apps.
iOS Mobile App Development & Consulting
Make your applications sleek and performant by leveraging our iOS Mobile app development services with consistent consulting to develop a single user-interface with multiple advanced and compatible features.
iOS Application Design and Development
Our unparalleled knowledge and skills of the iOS app developers keep the core of design like graphics, animations, gestures and other iOS architectural fundamentals in hand to develop top-rated iOS apps.
UI/UX design
Adopt a design-thinking approach of our iPhone app developers at TatvaSoft UK to build a clean layout with an efficient user interface, frictionless navigations, appealing and unambiguous design patterns that convey in-depth information.
Backend Engineering
As an iOS mobile app development company, we draw logical business reasons and develop a robust backend architecture by creating server-site scripts, API's and powerful database connections which easily integrate with our iOS apps and in-turn help us manage multi-tier apps effortlessly.
Team Augmentation
Subcontract your services and augment the manpower based on specialized skills required to accomplish business goals and expand business within the UK and other geographies to emerge out as a leading iPhone app development company.
Testing and Maintenance
We live on the edge of technology and our iPhone mobile application developers have every know-how on how to enhance and maintain current apps with new-edge services such as performance tuning, overall monitoring and on-demand updates.
iOS Development Case Studies
Our extensive offerings in iOS app development have benefited clients from diverse domains in enhancing user experience. Take a look at our portfolios.
Doctors To You App
Our custom iOS consulting application allows doctors and patients to book their appointments, just a touch away. The appointment booking framework is a convenient approach for enhancing traditional care with unique characteristics such as patient profile, video call consultation, online prescription, and advanced digitized consulting formulas.
View Case Study
EV Charging Station App
Magnified charging facility for consumers by developing an E-mobile service app that indicated different charging points for vehicles to charge and reduce pollution. Also, facilitated app users with a web portal that manages drivers, fleets, integrates with charge points and GPS systems and provides payment processing methods.
View Case Study
Event Management App
iOS
Media & Entertainment
For an event management business, TatvaSoft developed an innovative smartphone application with superior high-performing features to keep track of industry dynamics and streamline the daunting conference demands and personally answer each member. Using the application for the conference room, clients streamlined their time for meeting preparation and strengthened their emphasis on core competencies.
View Case Study
iOS Development Experience
With over years of Industry experience in iOS app development, we facilitate diversified clients from domains such as
Advanced iOS Applications
As an iOS app development company with over years of industry experience, we build high-performing and scalable iPhone apps with powerful UI/UX which make a complex solution look the simplest to the end-user.
Custom iPhone app development
iOS, MacOS, TVOS applications using iOS SDK
Enterprise mobility solutions
Mobile ERP and M-commerce
iOS Widgets/Extension development
Augmented Reality apps
Online Audio / Video Streaming Apps
SaaS based application development
Custom iOS library/Framework development
Social networking app with instant messaging, video and voice
Technology Stack

Backend
.NET
Java
PHP
Node
Ruby on Rails

Front End
Swift
ObjectiveC
RXSwift
SwiftUI

Database
SQLite
Realm
CoreData
Firebase

Project Management Tools
Jira
Slack
Trello
Microsoft Team

DevOps

Testing
Appium
Katalon Test Studio
BrowserStack
Industries We Serve
Our best-suited custom software services and technical prowess surmount the client's expectations from all the segments, be it in the ideation phase for start-ups or a medium-scale business tapping on growth opportunities or enterprises continuously pacing up with market dynamics.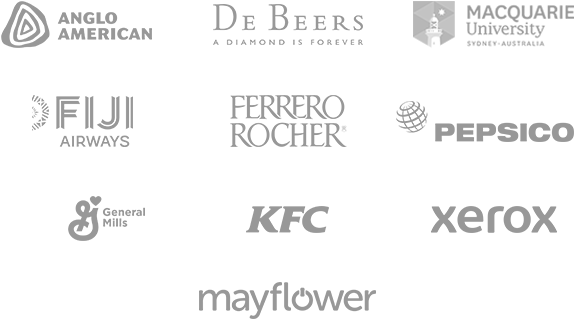 Why TatvaSoft?
Efficient Project Management
We explore the roots of the project to find out the perfect-fit technology and are fully responsible to meet the scope, schedule, budget and deadline.
Scalable Business Engagement
Accelerate time to market by entrusting the capabilities of high-skilled and proficient developers and collaborate with them for all types of projects and services.
Superior User experience
We have excelled in offering best-of-breed services that address customer business needs with enhanced user experience and modern features.
Agility and Responsiveness
Our hassle-free and agile approach have ensured clients with a reliable and secure software development partner and a key accelerator of their business growth.
Business-Friendly Hiring Models
Take business to the next level by hiring our expert iOS mobile app developers on monthly or fixed-priced models.
Dedicated Team
Fixed Price Model
Dedicated Team
Hire Team
Requirement discussion and team proposition
Evaluation and team finalization
Dedicated team hiring and engagement
Project Development
Agile and Lean software development
Project milestones & bi-weekly sprint designs
Iterative development and feedback
Project Delivery
Cloud and DevOps integration
Manual / Automated testing
Reliable and Flexible delivery
Fixed Price Model
Project Requirements
Requirement gathering and gap analysis
Time and cost estimation
Project agreement signing
Project Development
Agile and Lean software development
Project milestones & bi-weekly sprint designs
Iterative development and feedback
Project Delivery
Cloud and DevOps integration
Manual / Automated testing
Reliable and Flexible delivery
Hire a dedicated team of iOS App Developers
Leverage the resourcefulness and technical capability in comprehending clients challenge and converting into a cutting-edge solution
Flawless Design
Recreate digital experience with creativity and design thinking approach
Effective Code
Apply the best-fit technology framework and codes for unique business requirements.
Easy Communication
Seamless communication with the team for daily records and updates.
iOS App Development FAQs
How do I know if my iOS app idea is feasible?

Considering various factors like target audience, competition, and business goals, Our Business Analyst team at TatvaSoft will walk you through the feasibility of digitizing your idea through a mobile app.

How much time does it take to develop an iPhone app?

The iPhone app development time depends on the scope and complexity of your requirements. Please feel free to get in touch with us.

What programming languages are your developers proficient in for iOS app Development?

Our dedicated iOS development team is proficient in Objective C and Swift.

What are the different types of ios mobile apps you can develop?

We can develop native iOS apps, mobile apps, and cross-platform mobile apps.

How much would it cost to create an iOS app?

The cost for your iOS app development depends on the factors like the size of the app, number of features, iOS version, number of developers and some other factors. You can contact our business development team to get an estimation.

Will your team support me to upload my iPhone app to the iOS app Stores?

Definitely! We will upload your iPhone app to the app stores as a part of the app development process.

Can you build applications on both, Android and iOS ?

Yes, If you want your mobile application to work across iOS and Android we can make them for you as per requirement.

Do you provide after-support and maintenance?

Yes, we provide after-support and maintenance depending on your package.

Why should I opt for iOS app development?

iPhone app development has some of the versatile benefits like having a strong brand value, better scalability, Strong security, ease of testing and better customer experience.
Global Presence
TatvaSoft UK is a software development company in the UK that has arched its global presence with international offices across five leading countries including the US, UK, Canada, Australia and India with our specialists mastering various technologies.
Contact Us