Power up your applications with our Android app development services which is uniquely capable of building mobile-friendly, highly-functional and versatile native android apps for android smart phones, tablets, TV, and other android wearable devices. We have strong roots in emerging mobile technologies and performance-driven approach with a plethora of custom android app development, Android Media Application, Wi-Fi Apps, Location-based Service Apps using Android SDK. As a top Android app development company in the UK, we ensure to take your business to the next level by developing powerful and innovative mobile apps.
36

Countries Clients Served
Android App Development Services
Our unmatched expertise in Android app development enables us to offer a variety of custom android app development services from the ground up to final deployment and post-sales consultation.
Android Mobile App Development Consulting
We facilitate clients with consultation and assistance in all phases from requirements Elicitation, UI/UX design, Technical Feasibility and App Monetization for developing smart, performing & stable Android Apps.
Android Application Design and Development
In-house android app developers at TatvaSoft UK have a knack for the latest designs, templates and create UI that is intuitive, easy to use and scalable as per the development needs for both single-purpose microsites and powerful mobile apps.
UI/UX design
Innovate, design and develop android apps and user-interfaces with secure wireframing, concept design, UI Design and visual that navigates easily and promises a superior level of user-experience on Android platform.
Backend Engineering
Reinforce your backend architecture by developing and utilizing the best tools, framework, languages and CSS that make your android app more powerful and intact to any emerging changes.
Team Augmentation
Expand your technical reach with highly qualified and proficient resources who understand the Android app development process inside-out and create an android mobile app as per the evolving business needs.
Testing and Maintenance
We also provide android app maintenance and testing as one of the android app development services. Our android app development team tests at each phase and provides consistent support for updates and versions.
Android App Development Case Studies
Our extensive experience in Android app development for all types of devices has built a trustworthy experience for the clients. Take a look at our portfolios.
Doctors To You App
Our custom android consulting application allows doctors and patients to book their appointments, just a touch away. The appointment booking framework is a convenient approach for enhancing traditional care with unique characteristics such as patient profile, video call consultation, online prescription, and advanced digitized consulting formulas.
View Case Study
EV Charging Station App
Magnified charging facility for consumers by developing an E-mobile service app that indicated different charging points for vehicles to charge and reduce pollution. Also, facilitated app users with a web portal that manages drivers, fleets, integrates with charge points and GPS systems and provides payment processing methods.
View Case Study
Event Management App
Android
Media & Entertainment
For an event management business, TatvaSoft developed an innovative smartphone application with superior high-performing features to keep track of industry dynamics and streamline the daunting conference demands and personally answer each member. Using the application for the conference room, clients streamlined their time for meeting preparation and strengthened their emphasis on core competencies.
View Case Study
Android Development Experience
No matter what the device is, TatvaSoft UK has years of custom android app development experience in delivering customer-centric solutions.
Advanced Android Applications
In Custom Android app development, opportunities are infinite. So, no matter how unachievable your problem may seem, Tatvasoft has the competency to deliver.
Custom Android applications
Augmented Reality apps
Android Mobile, TV and watch applications
Android Widget Development
Enterprise application with deployment
Mobile ERP, POS and M-commerce
Custom Android library/Framework development
BLE (Bluetooth Low Energy) / beacon-enabled Android apps
SaaS based mobile application development
Social networking app with instant messaging, video and voice
Technology Stack

Backend
.NET
Java
PHP
Node
Ruby on Rails

Front End
Java
Kotlin
RxJava
RxKotlin
Coroutines Kotlin

Database
SQLite
Realm
CoreData
Firebase

DevOps

Testing
Appium
Katalon Test Studio
BrowserStack

Project Management Tools
Jira
Slack
Trello
Microsoft Team
Industries We Serve
Our best-suited custom software services and technical prowess surmount the client's expectations from all the segments, be it in the ideation phase for start-ups or a medium-scale business tapping on growth opportunities or enterprises continuously pacing up with market dynamics.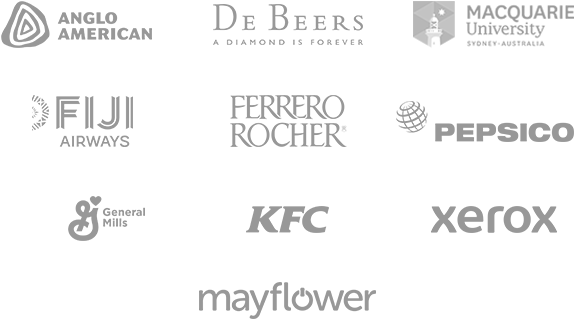 Why TatvaSoft?
Constructive Strategy
We drive businesses with modern technology solutions using our smart approach that quickly incorporates advanced features in our android app with best-fit technology.
Scalable Business Engagement
We seamlessly combine the talent of our skilled resources and technology expertise for a convenient and scalable method of business engagement.
On-Demand IT staff
We augment business skills by adding the capabilities of our skilled workforce as per the need of business to accelerate growth and gain a competitive edge.
Data-driven Decisions
We have a progressive outlook towards development strategies, generated using data-driven values that offer impeccable results with custom software solutions.
Business-Friendly Hiring Models
Take business to the next level by hiring our expert android app developers on monthly or fixed-priced models.
Dedicated Team
Fixed Price Model
Dedicated Team
Hire Team
Requirement discussion and team proposition
Evaluation and team finalization
Dedicated team hiring and engagement
Project Development
Agile and Lean software development
Project milestones & bi-weekly sprint designs
Iterative development and feedback
Project Delivery
Cloud and DevOps integration
Manual / Automated testing
Reliable and Flexible delivery
Fixed Price Model
Project Requirements
Requirement gathering and gap analysis
Time and cost estimation
Project agreement signing
Project Development
Agile and Lean software development
Project milestones & bi-weekly sprint designs
Iterative development and feedback
Project Delivery
Cloud and DevOps integration
Manual / Automated testing
Reliable and Flexible delivery
Hire a dedicated team of Android Developers
Leverage the resourcefulness and technical capability in comprehending clients challenge and converting into a cutting-edge solution
Flawless Design
Recreate digital experience with creativity and design thinking approach
Effective Code
Apply the best-fit technology framework and codes for unique business needs.
Easy Communication
Seamless communication with the team for daily records and updates.
Android App Development FAQs
How is the Android app development process initiated?

For any type of android mobile app development, we use a simple and proactive approach. Our android app development process is divided into five fundamental steps:

Conducting Research of the Requirements
Developing a Prototype
Product Design
Evaluation
Application Deployment

How do I know if my Android app idea is feasible?

Considering various factors for android apps like target audience, competition, and business goals, Our Business Analyst team at TatvaSoft will walk you through the feasibility of digitizing your idea through a mobile app.

How much time does it take to develop an Android mobile app?

The total time period for android mobile app development depends on the scope and complexity of client's requirements. As a mobile app development company, we analyze customer requirements before developing a roadmap based on their business goals and objectives.

Are your developed android apps compatible with all the versions of android devices?

Yes! Our developed Android apps are compatible with previous as well as the latest android versions.

Will your team support me to upload my Android app on the Google Play Store?

Definitely! We will upload your Android mobile app on the Google Play Store as a part of the mobile app development process.

Why should I opt for Android app development?

Android app development has some of the versatile benefits like Opensource, Customizable, Easy integration and greater security.

Do you provide after-support and maintenance?

Yes, we provide after-support and maintenance services depending on your package.

Can you build applications on both, Android and iOS ?

Yes, our highly skilled mobile app developers can build both Android and iOS applications. If you want your mobile application to work across iOS and Android we can make them for you as per requirement.

What will happen if the OS of my Android app gets new releases?

If there is a new OS release, Don't panic. First, test your existing app in the newest OS and list all the bugs you found. There may be nominal rates involved but we always support the apps we develop.
Global Presence
TatvaSoft UK is a software development company that has arched its global presence with international offices across five leading countries including the US, UK, Canada, Australia and India with our specialists mastering various technologies.
Contact Us