Software Development Services
TatvaSoft UK offers bespoke software development services across distinct technologies and domains. Our full-cycle application development services include project planning, development, implementation, testing and maintenance.
View More Services
1080+

IT Professionals

20+

Industries Served

95%

Customer Retention

2001

Year of Foundation
Case Studies
As a key differentiator for most businesses, we excel in a large spectrum of IT service offerings. Take a look at our portfolios of 810+ customers ranging from SMEs to Fortune 500 firms.
Technologies We Expertise
TatvaSoft UK has domain experts and technology vanguards who understand the business to its core and offer Software solutions that improve business foundation.
Industries We Serve
Our best-suited software development services and technical prowess surmount the client's expectations from all the segments, be it in the ideation phase for start-ups or a medium-scale business tapping on growth opportunities or enterprises continuously pacing up with market dynamics.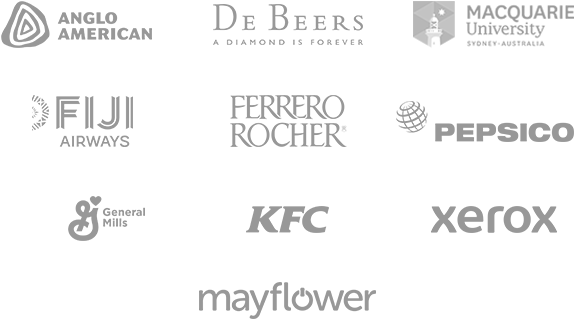 Innovation is Right here for you
We don't just develop apps or implement codes, we drive customer's success
User-Oriented Approach
We offer our clients a collaborative and test-driven approach that is tailored to unique business needs, strongly advocating performance and profits. We carry out a deep analysis of customer prerequisites and create an application that improves business efficiency and maximizes customer satisfaction.
Agile Based Decision Making
We use agile methodology and adopt an iterative, transparent and value-driven approach to deliver the best-suited outcomes. We consider all essential parameters from budget, time, technology, resources and security at scale to develop applications that are agile, high-performing and sustainable.
Team Augmentation
We offer businesses flexibility with our engagement models where Businesses can leverage our on-demand resources as per their project needs. With our highly-skilled and dexterous team of software developers, we cater to all needs effectively in order to meet timely business goals and definitive quality benchmarks.
Cloud & DevOps
We accelerate your pace of digital transformation journey with our cloud-native apps and DevOps solutions. As a trusted IT partner, we enable automation in processes that empower the business with process optimization, effective monitoring with value-added results.
Our Testimonials
SMB, enterprise and startup clients return to us because they're happy with our work. Here's what they say about TatvaSoft.
Over 10 years of engagement with TatvaSoft for bespoke software development, our business has seen profitable results with their proven skills. They are experts in an array of advanced tools and latest technologies. We are grateful to have engaged with proficient developers and teams that offer a top-notch and cost-effective solution.
Adri

Technical Specialist
Attributing the project's success to the quality and speed of the deliverables TatvaSoft has provided, internal stakeholders are pleased with the engagement and the overall result of the SharePoint development. The team is diligent, fully engaged with the project, and are well-managed. We will be working with them again on future projects.
Anthony
Software Development FAQs
What is bespoke software?

Bespoke software is an alternative name for custom software development which means the same to develop tailor-made applications designed as per specific business requirements. Such applications are created to streamline business processes, and address custom specific needs of businesses. This is cost-effective and the fastest way to get desired outcomes.

Why Choose TatvaSoft UK as a software development services provider?

TatvaSoft UK is more than just your software development company because we provide end-to-end consulting, development, deployment, support and maintenance services. Our expert team of software developers know and understand each technology and offer highly secure, tech-savvy and scalable custom software development services.

Do you offer software support and maintenance?

Yes, we are a reliable software development company with technical expertise in multiple programming languages, software tools, innovative product development, mobile apps and other rapid application development and services. Once we have developed and delivered the application, we also offer support and maintenance services such as upgrading, features modification, optimization, bug identification, resolution and several other maintenance services.

What technology do you use for software development?

TatvaSoft UK owns an experience of almost two decades in offering multiple custom software development services and cutting edge software engineering solutions. Our professionals use technology such as JAVA, PHP, .NET, NodeJS, React, Xamarin, iOS, Flutter and many others for web and mobile app development.

What is your minimum project size?

In order to ensure that we meet high quality standards in terms of project and deliveries, we take projects that would add value to your business.

Will you sign an NDA before we share our requirements?

Yes, as a leading software development company, we do sign an NDA before the initialization of the project. This keeps both the parties on the same page and can eliminate any conflict that occurs in future.
Global Presence
TatvaSoft UK is a bespoke software development company in the United Kingdom that has arched its global presence with international offices across five leading countries including the US, UK, Canada, Australia and India with our specialists mastering various technologies.
Contact Us