Our web app developers create fully functional web applications that cater to your requirements. We believe in bringing revolution by developing next-gen B2B and B2C solutions for our clients. TatvaSoft UK delivers services from startups to enterprise companies. We have nearly two decades of experience in providing web development services to industry verticals like BFSI, education, finance, media & entertainment, and more. Our web developers will evaluate your requirements and develop apps that are secure & stable. We believe in guiding our clients by providing timely support and maintenance.
36

Countries Clients Served
Web Application Development Services
Our web app development services offer a wide range of cutting-edge facilities for businesses of all sizes and domains.
Front-end Development
We analyze your requirements and develop a visually rich web application. Our front-end development team reuses the components to offer you a component-driven architecture using React.js, Angular, and Vue.js frameworks. As a leading web development company in London, we are focused to provide interactive, appealing and secure front-end solutions.
Backend Development
Our domain experts take full responsibility for the back-end development process by understanding the design and developing your application's core. We offer highly secured features to protect your data and cloud platform support using Azure and AWS services. Our backend developers ensure that the developed apps are sturdy, scalable and sustainable.
Saas Application Development
SaaS application development is our core specialty. We understand the client's requirements and provide SaaS application development services for better accessibility. Our technical experts offer a well-organized SaaS based solutions to solve real-world challenges without compromising the functionalities and user experience.
Progressive Web Apps
TatvaSoft offers next-gen progressive web app development solutions for all industry verticals across the UK. Our developers ensure applications with smooth performance, a native-like experience, and unique features like data analysis, push notifications, and offline browsing. We aim at giving an immersive app experience to your users.
Digital Transformation
Adopt digital technologies to transform your manual business processes with digital solutions and satisfy your customers. Our web app development team will analyze your business's pain points, evaluate your current technology approach, and create a digital transformation roadmap to fulfil the long-term vision.
Custom Web Application Development Services
We provide tailor-made web app development solutions to satisfy your business requirements and allow a stress-free user experience. Our technically sound experts help strengthen your business strategy by developing a robust, scalable, and responsive solution for the users.
Web Application Development Case Studies
Working with more than 810 global clients, we leverage our experience to accelerate your business.
Forex Solution
Modern online Forex platform for businesses to effectively manage foreign trade and exchange of assets in terms of global currencies and trading and information sharing platform for improved business decisions and faster quotation options. We developed a reliable and secure platform with 24*7 live support and varied telephonic support guidance in multilingual access.
View Case Study
Smart City
Node.JS
React
Energy & Utility
"Smart City Traffic Light Management" application developed for a publicly owned county to generate information about interconnected devices within fingertips. This insightful and cost-effective solution is a consolidated platform to manage city operations and functions using this smart application for different infrastructural and council services of different state counties.
View Case Study
Media Distribution and Aggregation Platform
.NET
Media & Entertainment
Channelize the Media and Entertainment industry by creating an aggregated web portal to effectively distribute their media, update, store track and provide access to a variety of audiences. This automated application allows content owners to search, update, and sell their content easily in this dynamic market with aided benefits such as multi-tier pricing and accelerated revenue streams.
View Case Study
Web Development Experience
From legacy application modernization to highly scalable microservices, we have developed quality solutions for various industry clients.
Advanced Web Applications
Serverless microservices based scalable apps
Workflow automation and Analytics
SaaS based product serving multiple customers
Custom business web applications
Multi service cloud native web applications
Re-engineering legacy Apps with modern frameworks
Portals for document & knowledge management
Integration between various platforms
Ecommerce and M-Commerce applications
Single page front end development
Technology Stack

Backend
.NET
Node
Ruby on Rails
Java
PHP

Front End

Database
SQL Server
Elasticsearch
MongoDB
Oracle
PosgreSQL
MySQL
Cassandra
Dynamo

Mobility
iOS
React Native
Xamarin
Android
Flutter

Cloud & DevOps
Amazon Web Services
Jenkins
Kubernetes
Google Cloud
Docker
Azure

Testing
Katalon Studio
Apache JMeter
Postman
OWASP ZAP
Selenium
TestRail
BrowserStack
JIRA

Others
SharePoint
Power BI
BizTalk
Apache Kafka
Industries We Serve
Our best-suited custom software services and technical prowess surmount the client's expectations from all the segments, be it in the ideation phase for start-ups or a medium-scale business tapping on growth opportunities or enterprises continuously pacing up with market dynamics.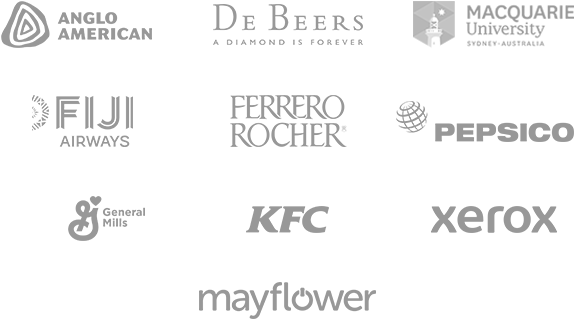 Why TatvaSoft?
Consistent Delivery
At TatvaSoft, our approach meets clients' demands and time-sensitive needs by consistently providing high-quality results across London.
Advantageous Experience
With multiple enterprise engagements and solutions deployed in various domains, we have extensive knowledge in the industry.
Faster Onboarding
We employ trained and expert web developers for different projects to meet your business requirements with unique solutions.
Assertive Communication
Our development team cultivates a confident and straightforward approach with the clients to have a solution-focused outcome.
Business-Friendly Hiring Models
Take business to next level by hiring our expert developers on monthly or fixed-priced models.
Dedicated Team
Fixed Price Model
Dedicated Team
Hire Team
Requirement discussion and team proposition
Evaluation and team finalization
Dedicated team hiring and engagement
Project Development
Agile and Lean software development
Project milestones & bi-weekly sprint designs
Iterative development and feedback
Project Delivery
Cloud and DevOps integration
Manual / Automated testing
Reliable and Flexible delivery
Fixed Price Model
Project Requirements
Requirement gathering and gap analysis
Time and cost estimation
Project agreement signing
Project Development
Agile and Lean software development
Project milestones & bi-weekly sprint designs
Iterative development and feedback
Project Delivery
Cloud and DevOps integration
Manual / Automated testing
Reliable and Flexible delivery
Hire a dedicated team of Web Developers
Leverage the resourcefulness and technical capability in comprehending clients challenge and converting into a cutting-edge solution
Flawless Design
Recreate digital experience with creativity and design thinking approach
Effective Code
Apply the best-fit technology framework and codes for unique business requirements.
Easy Communication
Seamless communication with the team for daily records and updates.
Web Application Development FAQs
What kind of web development services do you provide?

Being a full-service web development company, we offer our clients with web design, development, testing, deployment & maintenance services. We have strong team of UI/UX designers, web developers and software testers to help you with your web development projects.

What kind of web applications you have created?

In this span of 18+ years, we have created more than 1600 web applications catering to a wide range of industries like ecommerce, healthcare, media, fintech, public sector, logistics, education, retail and many more. Many of our applications are being used in Mission critical areas as well as by Fortune 500 companies.

What are your preferred technologies for web development?

For backend, we prefer Microsoft .NET, Node JS, Java, PHP and Ruby on Rails. For frontend development, we prefer Angular, React and Vue JS. Apart from this, we work on many emerging technologies for which you can visit our technology page.

Do you work on cloud technologies?

Yes. Our team is well experienced in Microsoft Azure and Amazon web services. We assist customers in creating their cloud strategy, migration and DevOps automation.

Why choose TatvaSoft as a web development company?

We are a CMMi ML 3 & Microsoft Gold certified custom software development company with 18+ years of robust IT experience in helping businesses develop tailormade web solutions. Agile development process, DevOps, Flexible business engagement models, strong domain competence, latest technology expertise, stringent quality process and managing intellectual property rights are some of our competitive advantages that makes us distinctive from other web development companies

Are your web applications responsive?

Yes, all our recent web applications are responsive in design. We use bootstrap and css3 to provide responsive features to the application.

What are your test methodologies?

We perform different kind of software testing depending on project requirements and budget. visit Testing & QA to know more about our testing capabilities.

What is your procedure for change Request?

Project requirements may evolve or change during the subsequent phases of development. We do detailed impact analysis of change request (CR) in the existing development and keep customer informed about budget and timeline change.

Do you sign Confidentiality Agreement?

Yes, before the commencement of every project, we sign Non-Disclosure Agreement with our Clients.

Who owns the legal rights of the web application developed by TatvaSoft?

Once the project development is over, Client holds the legal rights of the web application.
Global Presence
TatvaSoft UK has arched its global presence with international offices across five leading countries including the US, UK, Canada, Australia and India with our specialists mastering various technologies.
Contact Us