Rapid growth in mobile technology has probed innovation in mobile application development for both established businesses as well as entrepreneurs. Our team of experienced mobile app developers dive deep into business operations and implement innovative UI/UX designs, delightful and appealing user interface with robust architecture that ensures hassle-free performance. TatvaSoft UK- a leading mobile app development company harnesses the power of the latest technology, frameworks and SDK to convert challenging business ideas into high-performing mobile applications.
36

Countries Clients Served
Mobile Apps Development Services
We offer businesses a vast array of Mobile app development services for business continuity and streamlined processes.
Design and Prototyping of Apps
Evaluate and enhance your designs as per the latest standard techniques that allow users to build secure, design-intuitive and engaging mobile apps. Our prototyping approach helps our creative designers to constantly develop better designs for best-suited clients who need to deliver superior performance and an ever-lasting digital experience.
Native App Development
Acquiring greater expertise in catering mobile application development services, our developers build both Android and iOS-based applications that best-fit the unique needs of clients. TatvaSoft UK provides timely consulting and native app development facilities to clients across London and other parts of the globe for improved efficiency and enhanced stability.
Cross-Platform App Development
Our skilled developers have multi-faceted experience in various app development platforms and frameworks such as React Native, Flutter and Xamarin technologies. We have created full-scale, innovative apps utilizing our optimum skillsets to develop cost-effective solutions that accelerate time to market and reach wider audiences across the UK and other locations.
Enterprise Solution
With an aim to boost customer satisfaction, our specialists have developed Enterprise Mobile Solutions that focuses on in-depth customer understanding, better cooperation and communication and transformational strategy for businesses. We delve deep into the enterprise ecosystem to understand the offerings and deliver a solution that provides optimum outcomes.
Mobile Apps Development Case Studies
Explore our achievements in mobile app development services by taking a detailed view of projects catered to different clients and industries.
EV Charging Station App
Magnified charging facility for consumers by developing an E-mobile service app that indicated different charging points with the help of an app for vehicles to charge and reduce pollution. Also, facilitated app users with a web portal that manages drivers, fleet management, integration of charge points with GPS systems and payment processing methods.
View Case Study
Doctors To You App
Developed "Online mobile consulting application" allowing doctors and patients to book their appointments, just a touch away. Our developed appointment booking framework is a convenient approach for enhancing traditional care with unique characteristics such as patient profile, video call consultation, online prescription, and advanced digitized consulting formulas.
View Case Study
Job Portal App
Android
iOS
Retail & Ecommerce
Eliminated mediators and headhunting agencies by developing a modern Job Portal app that provides access to a talented pool of resources. Offering an equal opportunity for both businesses as well as freelancers using this feature-rich, highly competent, and secure app for all the users with quick communication and payment options and all other features that an agency performs.
View Case Study
Mobile Apps Development Experience
TatvaSoft has successfully completed 1800+ projects with 810+ customers in multiple industries.
Here are some of the domains in which we have worked:
Android App

Development

An established and renowned Application development platform- "Android" for businesses to build apps using its open-source, cutting edge and transformational OS development features. Developers at TatvaSoft UK are diligent and smart with a wide experience and expertise in Android App Development for scalable and high-performing web/ mobile applications.
iOS App

Development

Expand your business horizons with next-gen App Development specifically for iOS users to build secure, robust and attractive mobile and web apps. TatvaSoft UK embraces a mobile-first approach and utilizes the best-in-breed features of the MAC development platform to support the app development process from scratch to deployment.
Cross-Platform Apps
Ensuring compatibility in app development for apps to be performing and fully-functional across different platforms. We build native applications that have a similar look and feel with a wide range of cross-platform activities, plugins, UI/UX functions that help businesses reach business goals and tap into more customer base.
Technology Stack

Backend
.NET
Java
PHP
Node
Ruby on Rails

Front End
ObjectiveC
Swift
Java
RXSwift
RxJava
Kotlin
Coroutines Kotlin
RxKotlin
React Native
Dart
C#
Xaml

Database
SQLite
Realm
CoreData
Firebase

Project Management Tools
Jira
Slack
Trello
Microsoft Team

DevOps

Testing
Appium
Katalon Test Studio
BrowserStack
Industries We Serve
Our best-suited custom software services and technical prowess surmount the client's expectations from all the segments, be it in the ideation phase for start-ups or a medium-scale business tapping on growth opportunities or enterprises continuously pacing up with market dynamics.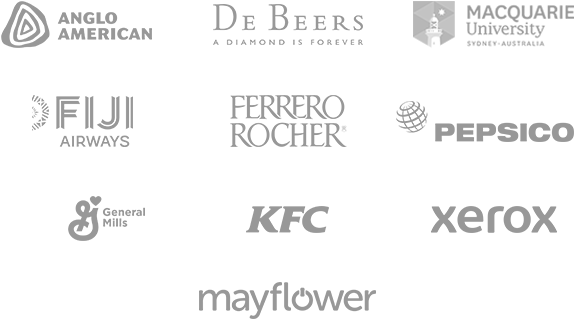 Why TatvaSoft?
Robust Architecture
We adopt a pragmatic approach where businesses are benefited from robust design and development making the app sustainable in changing market dynamics.
Proven Expertise
Our work speaks louder in words. Our dexterous team of software professionals is adept with robust technical knowledge to deliver sturdy solutions.
Agility and Responsiveness
At TatvaSoft, we offer clients an effective communication platform for them to collaborate effectively with the development teams and create a win-win strategy for their app.
Scalable Business Engagement
Accelerate time to market by entrusting the capabilities of high-skilled and proficient developers and collaborate with them for all types of projects and services.
Business-Friendly Hiring Models
Take business to next level by hiring our expert developers on monthly or fixed-priced models.
Dedicated Team
Fixed Price Model
Dedicated Team
Hire Team
Requirement discussion and team proposition
Evaluation and team finalization
Dedicated team hiring and engagement
Project Development
Agile and Lean software development
Project milestones & bi-weekly sprint designs
Iterative development and feedback
Project Delivery
Cloud and DevOps integration
Manual / Automated testing
Reliable and Flexible delivery
Fixed Price Model
Project Requirements
Requirement gathering and gap analysis
Time and cost estimation
Project agreement signing
Project Development
Agile and Lean software development
Project milestones & bi-weekly sprint designs
Iterative development and feedback
Project Delivery
Cloud and DevOps integration
Manual / Automated testing
Reliable and Flexible delivery
Hire a dedicated team of Mobile Apps Developers
Leverage the resourcefulness and technical capability in comprehending clients challenge and converting into a cutting-edge solution
Flawless Design
Recreate digital experience with creativity and design thinking approach
Effective Code
Apply the best-fit technology framework and codes for unique business requirements.
Easy Communication
Seamless communication with the team for daily records and updates.
Mobile Apps Development FAQs
How do I know if my mobile app idea is feasible for development?

Considering various factors like target audience, competition, and business goals, We at TatvaSoft assess the feasibility of digitizing your idea through a mobile app. You can hire our mobile app developers if you want to proceed to the development phase.

How much time does it take to develop a mobile app from scratch?

Estimated time for a mobile app development process depends on the complexity of your requirements and scope of the project as well as the platform and number of mobile app developers you hire.

What programming languages are your developers proficient in for mobile app development?

Our dedicated mobile app developers are proficient in Objective C, Swift, Kotlin, Java, React native, Flutter and will also suggest you best possible technology combination for your application.

What is the difference between cross-platform vs native mobile app development?

Cross-platform mobile app development where coding is done once, however, it can be utilized to deploy the app in iOS, Android, and Windows. With native app development, we use default language and IDE for both iOS and Android, i.e. Objective C/ Swift with xCode for iOS and JAVA/ Kotlin with Android Studio for Android.

Which platform should I target? Android, iOS or both?

That totally depends on your target audience, market research and some other factors. You can contact our business development team for more guidance

How do you take care of UI/UX for mobile app projects?

TavaSoft being an experienced mobile app development company we always take care of our clients' designing needs and maintain the perfect balance between the UX (User Experience) and UI (User Interface) in the mobile app.

What approach do you use while building a mobile app?

Our mobile app developers generally go with an agile methodology where both the development and testing activities functions in a parallel way.
Global Presence
TatvaSoft UK has arched its global presence with international offices across five leading countries including the US, UK, Canada, Australia and India with our specialists mastering various technologies.
Contact Us